Ruger 22/45 LITE Compensator #2245L015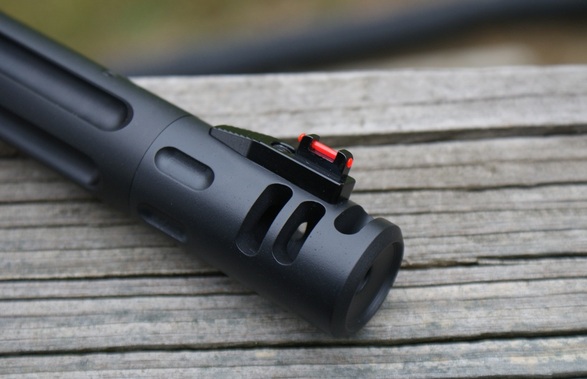 Increase your sight radius by 1.75"!
Made from 6061-T6 aluminum making it extremely light weight but strong enough to withstand countless rounds. Designed for the Ruger 22/45 LITE with threaded barrel 1/2-28. Outside diameter measures 1" to fit flush with your barrel. This comp incorporates a top ported design to allow the gas to escape smoothly reducing muzzle flip and has a TacSol Fiber Optic Front Sight (red Only) attached directly to comp. Fluted for easy removal.
With it's chamfer recessed 11
degree target crown, it will give a professional look to your target or competition pistol.
This comp has an exclusive MaddMacs design for correctly indexing to your pistol. Once indexed, the ports and front sight will be at the top and the flutes will be in line with the flutes of the new black fluted LITE pistol. DuraCoated for a tough durable finish.
Shown in Black Oxide.
Length – 2" OD - 1" Threads – ½-28
$104.95