Factory Original Glock 21 .45 ACP 13 Round Magazine w/2 rd extensions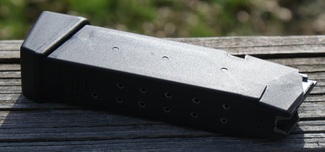 This is a OEM Glock 21 magazine with Pearce Grip Extension that add 2 more rounds to an already hi capacity 13 round magazine.
Comes with original base pad to convert back to 13 rd capacity.


$38.95 #MPTG21M2X

---
---
ZEV Tech Adj. Fulcrum Trigger Drop-In Kit, 1st-3rd Gen, .45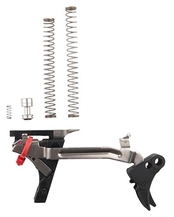 The single most important upgrade a user can make to his GLOCK® is a ZEV trigger. ZEV™'s Fulcrum is the best on the market and currently holds several world records. The Adjustable Fulcrum Trigger Drop-In Kit gives you everything you need to upgrade your trigger performance to shoot like the pros.
*Available in Black or Stainless*
$179.95 - $204.95
#MPTZTAF21
---
---
Glock 21 Thread Protector 16mm-1 LH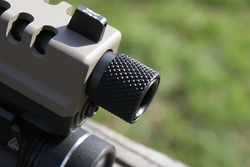 MaddMacs steel knurled thread protector to replace the plastic sleeve thread protector that came with your Glock 21 sf threaded barrel.
Threads -
16mm-1 LH
$28.95 #MPTTP2116
---
---
Streamlight TLR-1 HL w/contour remote switch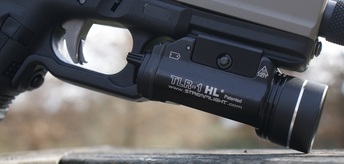 The TLR-1 HL provides a 630 lumen blast of light for maximum illumination while clearing a room or searching an alley. Its wide beam pattern lights up large areas so you can identify who or what is nearby. User programmable strobe can be enabled/disabled. Comes with contour remote switch (fits Glock 17-22 Only).
$249.95 #MPTSTLR1RS

---
---
Trijicon Night Sight Suppressor Set for Glock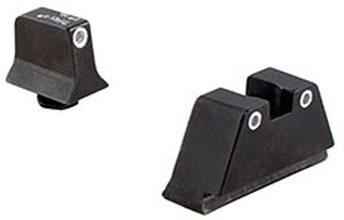 Trijicon Bright & Tough™ Night Sights are three-dot iron sights that increase night-fire shooting accuracy by as much as five times over conventional sights. Designed to fit the Glock 20, 21, 29, 30, 36 and 41 (including S and SF variants). .350" height clears suppressor when mounted.
$142.95 #MPTTNSG350

---
---
© 2016 MaddMacs Precision Tactical, LLC