Custom Ruger 22/45 Competition Target Model #2245CCTM3

This pistol is built from a Ruger 22/45 Target Model 10140. The list of features are listed below.
1. Barrel threaded at 1/2-28 TPI with the front sight moved back. Re-crowned with an 11 degree target crown.
2. Target Trigger job.....This process includes polishing the VC Target hammer and sear to mirror finish, reducing the hammer spring and installing set screws in the trigger for pre-travel and over travel. The Target Trigger job has a smooth break and much lighter than the factory trigger (<2lbs).
3. Magazine safety removed and replaced by a custom built bushing. Allows for the empty mag to drop freely every time.
4. MaddMacs smooth 22/45 thread protector (#2245300).
5. MaddMacs 22/45 compensator (#2245019)
6. MaddMacs Extended magazine release button (#2245EMB1)
7. MaddMacs Extended Bolt Knob (#2245EBK1)
8. TacSol Pac-Lite picatinny rail
(modified to fit upper)
(#MPTPLSB)
9. Hogue G10 - G-Mascus Grip Black/Grey (#MPT82157-BLKGRY)
10.
DuraCoat two tone upper and lower
(your choice of over 200 colors)
11.
C-More Sight Systems RTS Red Dot Sight 3.5MOA (#MPTRTS1).
*This is an optional accessory and can be included after adding to cart.*
*Not shown in two tone DuraCoat*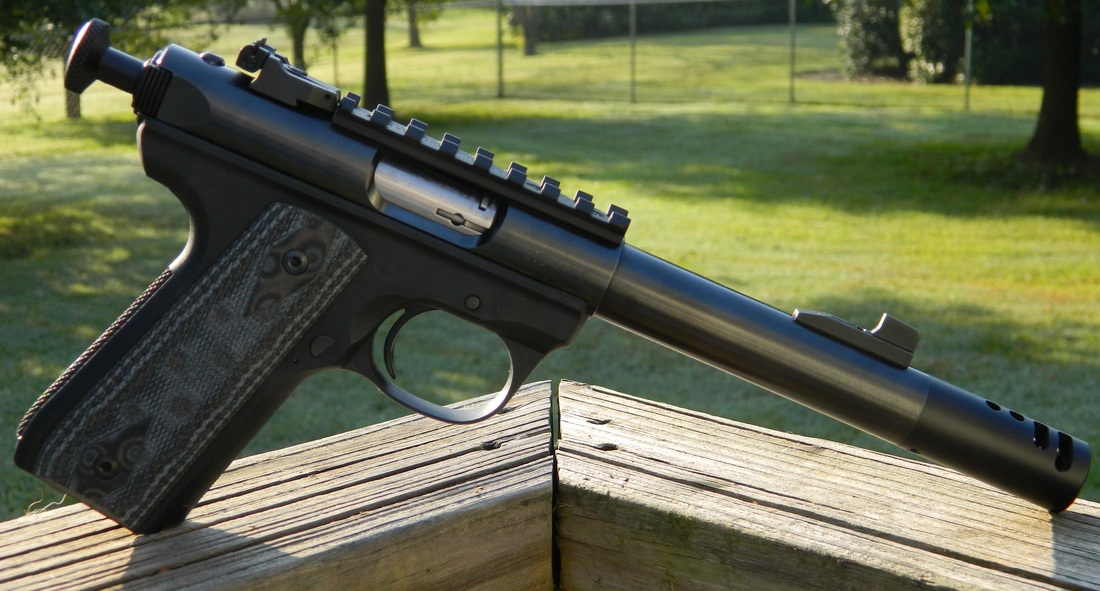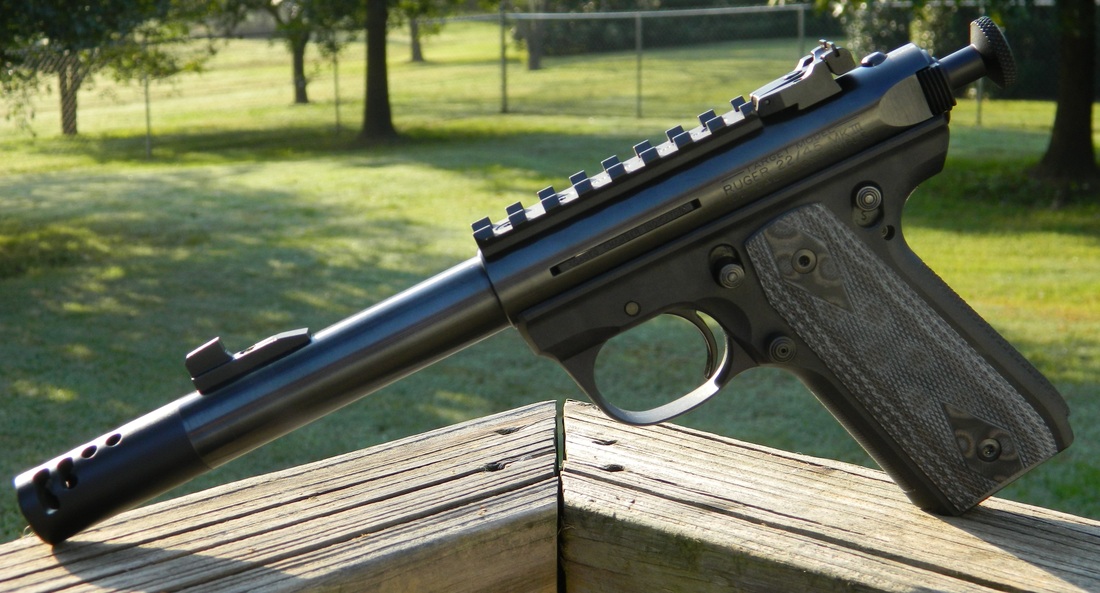 $895.00

FFL Restriction
Product requires a Federal Firearms License to be on file with MaddMacs. We need just one copy for all future orders. If we don't have a FFL for you, your order will be put on hold until it is received. You can email the signed copy of the FFL to jajones@maddmacsprecisiontactical.com.
---
Deposit Only
To pay a 50% deposit on the above pistol to get your custom build started, contact Jason at
jajones@maddmacsprecisiontactical.com
You will be required to pay the remainder plus shipping once the pistol is built.
$445.00
© 2016 MaddMacs Precision Tactical, LLC