Ruger 22/45 Compensator #2245019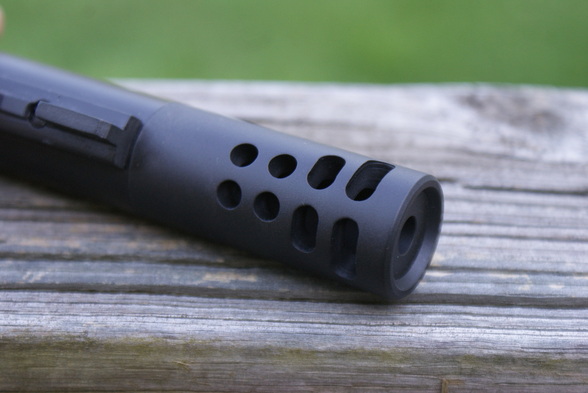 Made from 6061-T6 aluminum making it extremely light weight but strong enough to withstand countless rounds. Designed for the Ruger 22/45 with threaded barrel 1/2-28. Outside diameter measures .875" to fit flush with your barrel. This comp incorporates a top ported design to allow the gas to escape smoothly reducing muzzle flip and a recessed 90 degree crown. Extreme controllability for faster follow up shot's and a MUST! for any steel challenge.
This comp has an exclusive MaddMacs design for correctly indexing to your pistol with no washers or rubber O-rings. DuraCoated for a tough durable finish.
Shown in Black Oxide.
Length – 2" OD - .875" Threads – ½-28
$52.95 - $82.95